"Red Ribbon Week Will Be Awesome This Year"
The ONLY Red Ribbon Week Video Series On The Market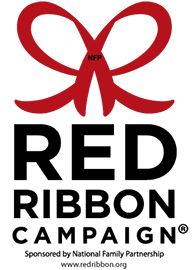 The Red Ribbon Campaign has reached millions of youth since the mid 80's. The National Family Partnership continues to be the nations leading advocate for drug awareness among youth.
Every year on October 23-31, schools and organizations across the nation will celebrate living a drug free life by wearing a red ribbon or by participating in activities throughout the week.
Join them by watching our Red Ribbon Week Videos.